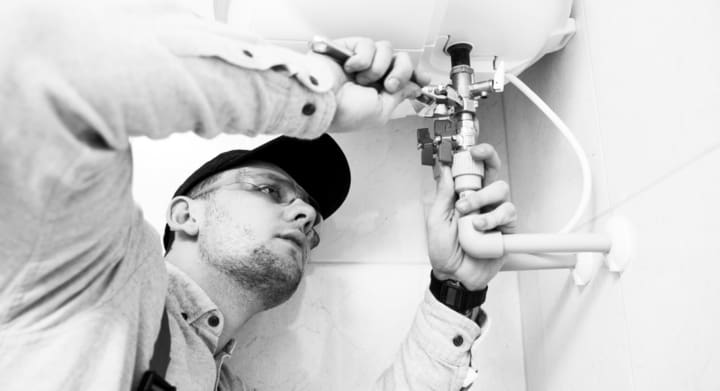 Plumbing Services in San Diego
When choosing a plumbing service provider, you want someone with a knowledgeable, reliable, and safe team. Our tagline at Anderson Plumbing, Heating & Air is "Nobody wows clients like we do!" We promise to deliver the highest quality experience to every client. Our job isn't done until the client is more than satisfied.
We have been servicing San Diego for over 45 years. Each of our plumbers is licensed, insured, and certified by the EPA. They are thoroughly trained and perform quality work that goes above and beyond required building code standards. Our work ensures your family and home are safe, and we offer a 100 percent satisfaction guarantee.
Our plumbing repairs are done right the first time, with all project pricing presented upfront for your approval, with no hidden fees.
Contact us for fast, reliable plumbing services in San Diego.
We Believe In Making Your Experience Exceptional
24/7 Emergency Plumbing Repairs
Water can heavily damage your cabinets, walls, and flooring. Water damage is the number one cause of forced kitchen and bathroom renovations.
If you have a leaking pipe, don't hesitate to call! Our plumbers will arrive promptly and get your waterline or drain fixed pronto. We offer 24/7 emergency plumbing services in San Diego and the surrounding areas.
Save Money with EPA Approved Water Saving Valves
High water pressure, while nice at the moment, can use significant amounts of water. Installing EPA-approved water-reducing pressure valves can save water and money, as well as reduce your environmental impact.
These water pressure regulators are installed on faucets and reduce the water pressure to help you save money. California has struggled with having enough water to go around, and every drop saved makes a big difference. Save water, money, and the environment by installing pressure-reducing valves.
Plumbing Financing Options Available
If the repair you need falls outside your budget, don't worry! We offer financing options to ensure you are taken care of when you need it. Get the plumbing services you need, so you can live comfortably and without stress. 
Anderson Plumbing, Heating & Air Performs All The Following Plumbing Services
Whatever Your Plumbing Issue – Let Our Experts Handle It
Schedule Online
We are committed to honest, ethical relationships with each of our customers. For plumbing services in San Diego County, contact Anderson Plumbing, Heating & Air today.
Anderson VIP Advantage Membership
Let Team Anderson be your Home Concierge! Enjoy discounts, priority scheduling, and more when you become a VIP Advantage member.
Peace of Mind
Here when you need us most.
More Savings
15% discount off service.
Priority Service
Jump to the front of the line.
Transferable
Leave it or take it with you when you move.
100% Guarantee
Industry's best warranties included.
Increased Safety
Background checked and approved techs.
Schedule Your Service Today
No matter what your issue, we've got the solution for you. Schedule service with our trusted experts today.
Need Emergency Service?
Don't wait to get help during an emergency. Connect with a live operator now for immediate support.