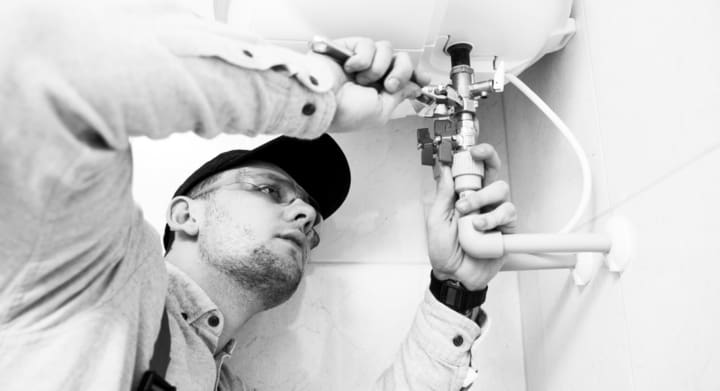 Camera Inspection
Camera Plumbing Inspections in San Diego
State-of-the-Art Plumbing Solutions for Every Home
Drain clogs are one of the most common plumbing problems that can occur in the typical residential home. These systems are some of the most used, meaning they're most likely to fall victim to misuse, not to mention normal wear and tear.
If you've ever dealt with a clogged drain or sewer line backup, you know how frustrating it can be. Something as seemingly simple as a backed-up kitchen sink can completely ruin your day. The bad news? If you've ever had a drain or sewer problem, it's probably not the last time you'll have to deal with this issue.
The good news? Anderson Plumbing, Heating & Air can help! We offer cutting-edge camera plumbing inspections in San Diego and the surrounding areas. These inspections are designed to help our team determine exactly what's causing your drain or sewer issue. If snaking or hydrojetting isn't enough, our camera inspections will help us pinpoint the problem.
Frequently Asked Questions
Should I get a camera pipeline inspection?
Camera inspections are not necessary for every drain clog or sewer problem. In fact, snaking and hydrojetting are often highly effective drain-cleaning strategies for even very stubborn blockages. However, in certain instances, scheduling a camera plumbing inspection in San Diego may be necessary.
You might want to consider having a professional plumber conduct a camera inspection of your drain or sewer line if any of the following are true:
– You've experienced numerous, recurring clogs
– Problems are occurring in various areas of the
– You are not sure whether or not tree root invasion has occurred
– You keep having to schedule professional sewer repairs
– The pipes themselves are old, and you suspect they may be deteriorating
– Drain snaking and/or hydrojetting has not been effective
– You simply do not know what is causing your drain/sewer problems
Why get a camera inspection?
Camera inspections can eliminate the guesswork when it comes to your drains and/or sewer lines. Instead of wondering what's causing the problem and guessing at the best solution, our team will be able to provide an accurate, precise diagnosis. From there, we can quickly and effectively carry out any necessary repairs or replacements, providing you with greater peace of mind in knowing that we've found a solution that will last.
How long will the camera inspection take?
We understand that you don't have the time to wait around all day for a camera inspection. With Anderson Plumbing, Heating & Air, you won't have to! Our camera inspections typically take two hours or less.
Contact Us Today to Schedule Your Service
When you choose Anderson Plumbing, Heating & Air for your San Diego camera plumbing inspection service, you'll be treated with superior workmanship and outstanding customer care. In most cases, we can dispatch a technician to your home on the same day as your call.
We provide all our prices upfront and in writing, and we always treat you and your property with respect, keeping our workspaces clean and leaving your property even better than we found it. All of our services are backed by our 100% client Satisfaction Guarantee.
Get in Touch
Contact Anderson Plumbing, Heating u0026amp; Air to learn more about our camera inspections!
See Why Nobody Wows Clients Like We Do!
Schedule Online
Book your appointment with our licensed and trusted techs today.
Emergency Service
Don't wait for help. Connect with a live operator now.

VIP Membership
Snag service discounts, priority scheduling and more as a VIP.