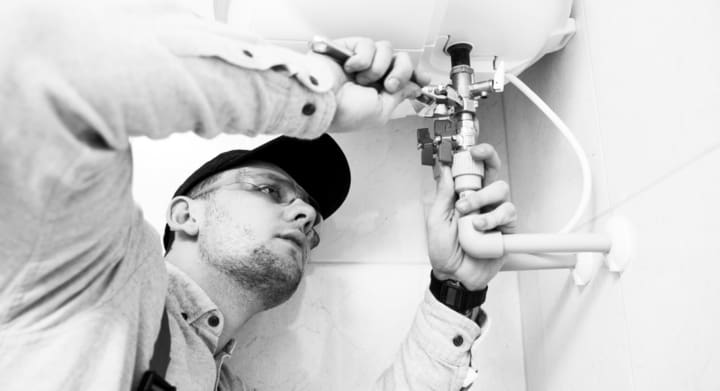 Emergency plumbing
Emergency Plumber in San Diego
Handling Emergency Kitchen, Bathroom Plumbing, & More!
We've all been there—that moment when you realize something is seriously wrong with your plumbing. Maybe it's a burst pipe or an exploded water heater. Whatever it is, the issue won't wait until the morning. Anderson Plumbing, Heating & Air is here to take care of any emergency plumbing problem you might be facing.
Emergency plumbing services are a critical component of any well-maintained home or building. Having a plumber who you can trust to respond quickly and reliably to emergency plumbing problems is essential to ensure quick, effective repairs that will last. Our experienced plumbers know the importance of responding quickly and efficiently to emergency service requests and will be fully prepared with all the necessary tools and parts needed and arrive in a timely manner. Our team also understands the need for minimal disruption when attending emergency call-outs, minimizing any potential damage caused by the emergency situation. By counting on Anderson Plumbing, Heating & Air as your trusted emergency plumber, you can rest assured knowing that your problems will be addressed as soon as possible.
Choose Us for Your Emergency Plumbing Repairs
We're available to take your call. If you have an emergency plumbing problem, a live operator is waiting to speak with you now!
Since 1978, we've been providing emergency plumbing services throughout the San Diego area.
Our customers love us, and we're committed to the highest level of service.
Our team is highly trained and experienced in handling a wide variety of serious plumbing problems.
We cover all your emergency plumbing needs, including:
Burst pipes
Blown water heater
Flooding
Clogged pipes
Backup sewer lines
And more!
Our customers have been pleased with our reliable, 100% satisfaction guaranteed service, earning us the Angi's Super Service Award and the San Diego's Best Award from the Union-Tribune Readers Poll.
We've been given an A+ by the BBB as well. When it comes to emergency plumbing services in San Diego, there's no better company to call than Anderson Plumbing, Heating & Air.
Emergency Plumbers You Can Trust
Each and every one of our plumbing service technicians undergo a background check before being hired. Along with being licensed, insured, and certified by the EPA, our San Diego plumbers continually undergo industry training to ensure you receive the best possible service.
We're available for emergency plumbing services, 365 days a year to dispatch an emergency plumber and fix your issue right away.
Need an Emergency Plumber?
Let us take care of your emergency plumbing needs.Contact us at (760) 374-3274!
See Why Nobody Wows Clients Like We Do!
Schedule Online
Book your appointment with our licensed and trusted techs today.
Emergency Service
Don't wait for help. Connect with a live operator now.

VIP Membership
Snag service discounts, priority scheduling and more as a VIP.