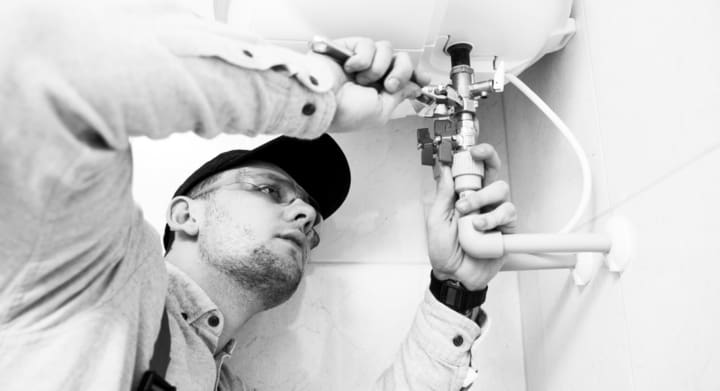 Trenchless Sewer Lining
San Diego Trenchless Sewer Lining
Providing Superior Results through Non-Destructive Technology
In the most basic terms, trenchless sewer lining is the process of creating a new pipe inside the existing host pipe. A resin-saturated felt tube made of polyester is inserted or pulled into a damaged pipe. Little to no digging is involved in this trenchless drain lining process, making for a more environmentally friendly method than traditional "dig and replace" sewer and drain pipe repair methods. Trenchless sewer and drain rehabilitation methods are generally more cost-effective than traditional exhume (dig) and replace methods. Many people in San Diego are now looking to trenchless pipelining as an alternative to traditional sewer and drain repair.
Advantages of trenchless sewer lining in San Diego include:
Little to no digging
More cost-effective
Often faster than dig and replace methods
Environmentally sound alternative to traditional pipe replacement
Frequently Asked Questions
​​​​​​Is trenchless sewer repair cheaper?
Trenchless pipelining is a relatively simple process. Because of this, it is the most cost-effective option for relining your home's pipes. Trenchless repairs are less labor-intensive, which makes them more economical and generally faster than alternative repair options.

How does the trenchless pipe lining process work?
When we conduct our trenchless pipelining, we go through the following process:
– Existing host pipeline is cleaned out with rooter machine
– Video pipe camera confirms if pipe can receive lining
– One small pothole, 4ft. x 3ft., is excavated to expose pipe
– One piece felt liner is treated with epoxy resin
– Lining is inserted into old pipe, calibration tube is inflated and expands the lining
– Lining is "cured-in-place" as epoxy resin cooks and hardens
– Calibration tube is deflated and removed, video camera inspects the results
– Pipelining is a permanent, stand-alone, new pipeline
– Reline 4″ to 6″ transitions
– Non-woven/no stretch liner
– Minimum design life 45 years (ASTM)
How long will the camera inspection take?
On average, studies show that epoxy pipelining lasts between 35 and 45 years – if not longer. We complete our trenchless pipelining process to the minimum design life for 45 years according to ASTM standards.
Why Choose Trenchless?
If you're having a drain problem, the only thing you know for sure is that you need it fixed. The first course of action will be to resolve the immediate problem by clearing the line. Once the line is cleared we will conduct a full video inspection of your main sewer and drain lines so we can tell where the problem stems from. If the host pipe is deteriorating or you're experiencing root intrusion, trenchless lining may be the best option.
We also offer sewer and drain line replacement so you can trust that we will show you all the options and let you determine the best solution.
Anderson Plumbing, Heating & Air can fix your broken sewer or water pipe without disrupting your yard or landscaping! If you're interested in finding out more about trenchless sewer relining in San Diego, or you'd like to schedule a service with our plumbing team, contact us online or by phone!
Get in Touch
Contact Anderson Plumbing, Heating & Air to learn more about our trenchless sewer lining services!
Anderson VIP Advantage Membership
Let Team Anderson be your Home Concierge! Enjoy discounts, priority scheduling, and more when you become a VIP Advantage member.
Peace of Mind
Here when you need us most.
More Savings
15% discount off service.
Priority Service
Jump to the front of the line.
Transferable
Leave it or take it with you when you move.
100% Guarantee
Industry's best warranties included.
Increased Safety
Background checked and approved techs.
See Why Nobody Wows Clients Like We Do!
Schedule Online
Book your appointment with our licensed and trusted techs today.
Emergency Service
Don't wait for help. Connect with a live operator now.

VIP Membership
Snag service discounts, priority scheduling and more as a VIP.